Basic characteristics of aluminum alloy truss
The aluminum alloy truss is made of aluminum alloy material. The aluminum alloy material has the characteristics of light material, high strength and no rust. This product adopts assembled and telescopic design scheme, which is quick to assemble and can freely adjust the stage within a certain range. High height, wide range of applications, the general-purpose stage panel is a multi-layer plywood for posting red carpets.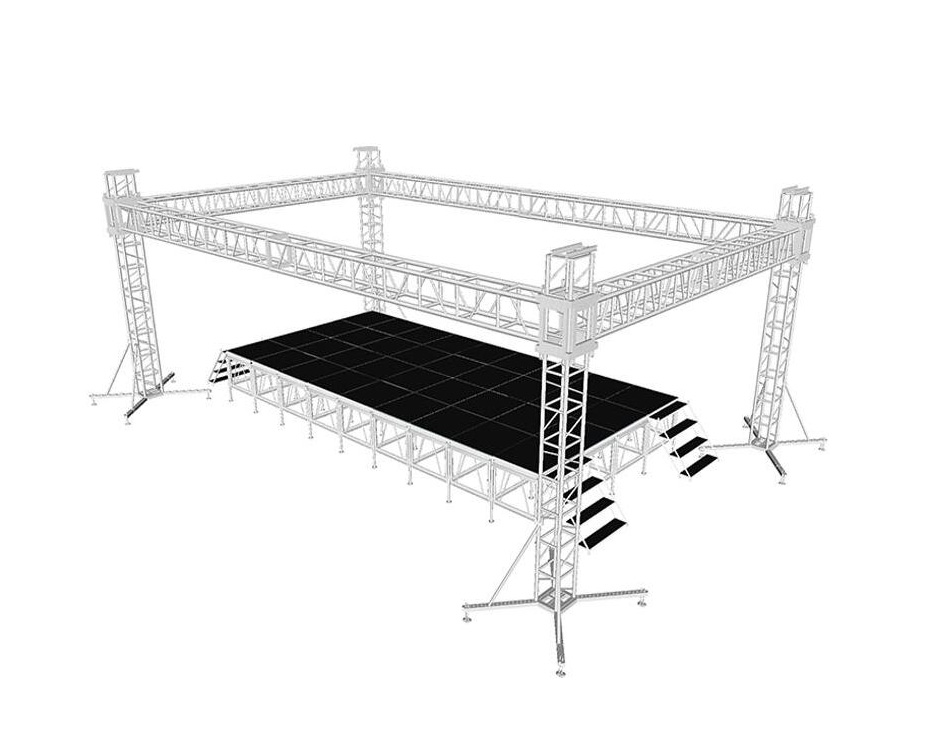 1. Both the aluminum alloy stage and the aluminum alloy glass stage are flexible and quick-installed stages, which are easy to disassemble, light and easy to store. More durable, and the price is favorable.
2. It is made of high-grade sandwich panels, which have the advantages of high strength, compression resistance, non-slip, waterproof, and sun protection.
3. Professional 18mm thick sandwich panels are used. Excellent anti-skid performance: the surface layer is arranged in a certain colloidal granular form to achieve anti-skid in rainy days.
4. Safe and stable, dignified and elegant, naturally resistant to various harsh environments.
5. It is suitable for various fashion shows, celebrations, product launches, studios, and various dances inside and outside the home. It is currently the most popular and popular stage.
6. The fashion show can be equipped with some follow spot lights, moving head lights, colored lights, and LED lights under or beside the stage. After being controlled by the dimming console, the colors can change freely and be colorful.