[Platform Dimensions]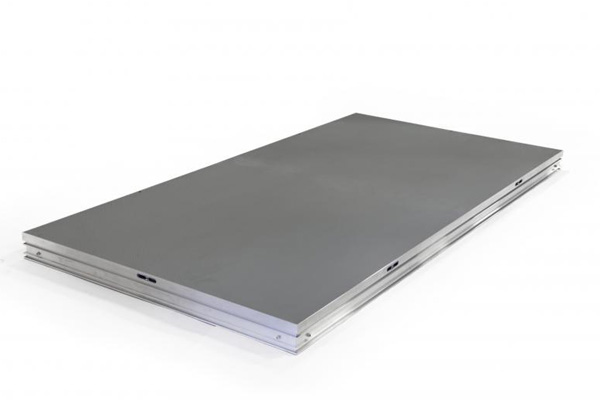 Our platforms are made with a high quality reinforced aluminium alloy frame, with the non-slip laminated plywood, for installing your stage with ease. Our platforms are rated to handle a 800kg per square meter even load, making it a lightweight, yet extremely robust stage to set up.
The unique platform connector system also adds to the strength of the installation by way of an additional bridging system, thus avoiding unnecessary spring and flex in the deck. The legs can easily be locked into position by way of quick release corner clamps for a rapid and trouble free set-up.
Standard Platform Sizes:1x1m,1x2m,1.22x1.22m,1.22x2.44m
[Adjustable legs]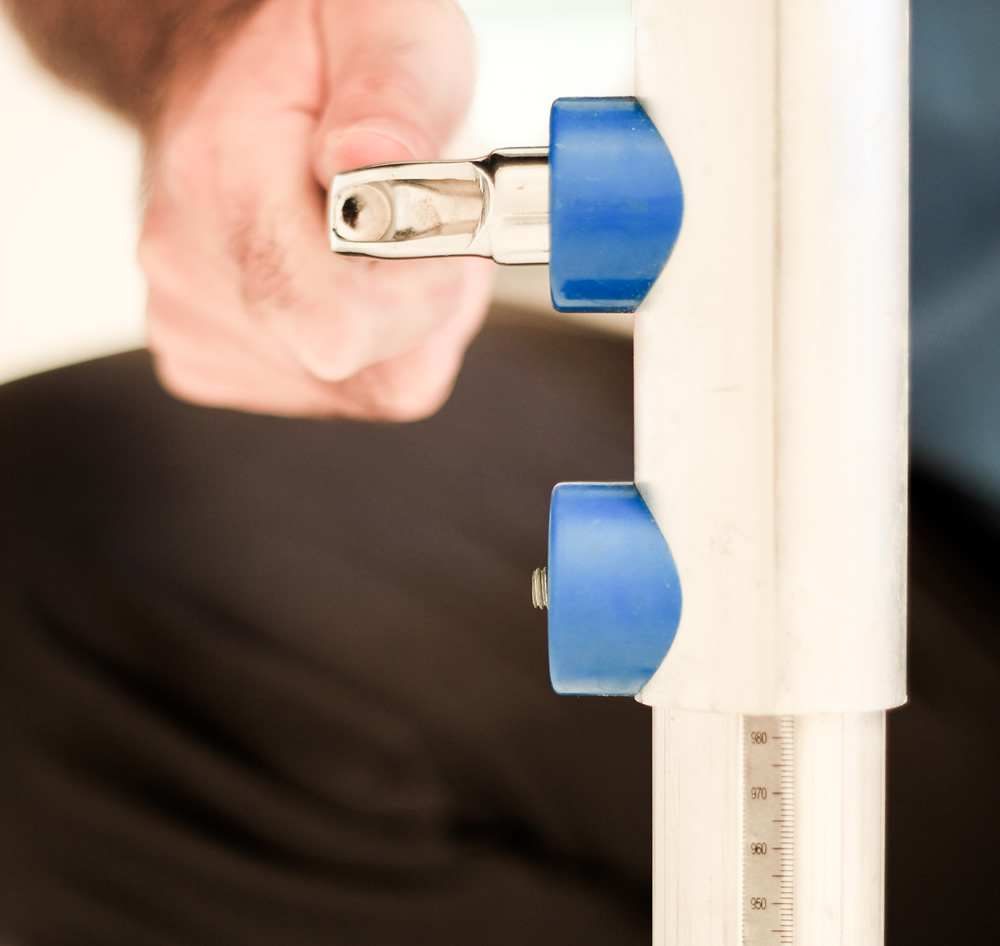 The Simple Stage Legs are made with an extruded 50mm aluminium.The adjustable legs come with 100mm adjustable nylon feet to suit uneven ground, as well protect against damaging rubber sports floors or varnished parquetry.Extra fine adjustments can be made to the legs by simply screwing the feet in or out so that all legs sit securely on uneven ground, so maintaining a level stage at all times is effortless. Each leg includes a ruler guide, so you can set up your stage at the perfect height with ease.
We can offer different adjustable legs to cater for any stage height between 30cm to 200cm, as well as fixed height legs ranging from 20cm to 100cm. Customized heights are also available.
Adjustable Heights:30-50cm,40-60cm,60-100cm,70-120cm,80-140cm,120-220cm
Fixed Height:20cm,30cm,40cm,60cm,80cm,100cm
[Stage Stairs]
The Adjustable Height Stair Unit can be easily modified to fit stages that are adjustable in height, and includes a locking mechanism to attached quickly and firmly to simple stage's platforms.
2 Step Risers : Stair step height from 20cm to 30cm
3 Step Risers : Stair step height from 20cm to 30cm
4 Step Risers : Stair step height from 20cm to 30cm
5 Step Risers : Stair step height from 20cm to 30cm
6 Step Risers : Stair step height from 20cm to 30cm
Guardrails are also Available for our steps
[Stage Skirt]
The stage skirt is made with attractive flame retardant fabric, which attaches to the stage extrusion by way of velcro clips.Add stage skirting to your stage for a clean, polished look. Skirting is typically the first choice for dressing up a performance stage and provides a classic appearance.The skirting is easily removable and storable, making for a quick and easy set-up of a portable performance stage. Skirt clips can either be removed or simply left in place when platforms are stored. All skirting is made custom and specific to each performance stage.Skirting is available in both fixed and adjustable heights.
[Stage Guardrail]
Installing guardrail on the simple stage is easy... by removing the plastic plug in the corner of the platform, insert the guardrail mount into the platform, and then slide the guardrail on to the mount, and use the guard rail clamps to connect rails together for added strength.
[Storage/Transport Cart]
The aluminm cart is a high-capacity cart that can carry up to 10 platforms as ratchet straps hold them in place. Additionally, the push bar is able to be detached for faster and easier platform loading.
We can design the trolley according to your requirement.